Military tech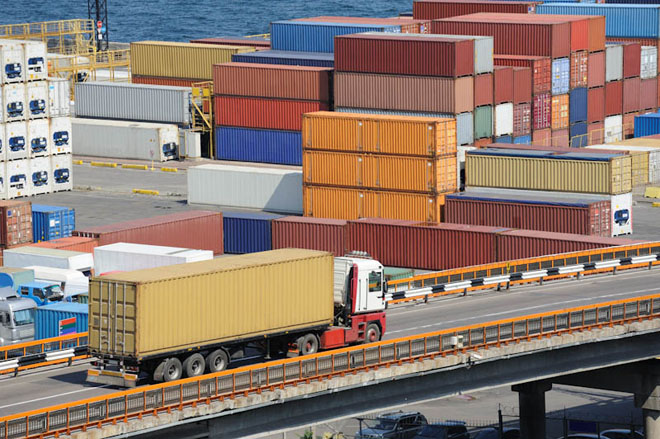 trade
health
energy
NEW YORK, Dec. 11, 2019 (GLOBE NEWSWIRE) — Madison Realty Capital (MRC) originated a $210 million construction loan for the development of the Four Seasons Hotel and Private Residences located at 525 North Fort Lauderdale Beach Boulevard ...
Mr Yohei Sasakawa, chairman of the Nippon Foundation and Sasakawa Health Foundation and WHO Goodwill ambassador. Credit : Crystal Orderson / IPS By Rafiqul Islam and Crystal OrdersonDHAKA, Bangladesh, Dec 11 2019 – Leprosy is not a ...
From left to right: Augustine Njamnshi an environmental legal expert, Tosi Mpanu Mpanu, a negotiator from the Democratic Republic of Congo, and Mohammed Nasr, the the African Group of Negotiators (AGN) Chair. Credit: Isaiah Esipisu/IPS By ...
A Rohingya woman and her child at a refugee camp in Bangladesh. Credit: Kamrul Hasan/IPS By IPS UN BureauNEW YORK, Dec 11 2019 – Nobel peace laureate Aung San Suu Kyi has arrived at the Hague to defend Myanmar at the International Court ...
Fall Armyworm larva feeding and damaging maize plant. Credit: FAO By Rémi Nono WomdimROME, Dec 11 2019 – Dealing with transboundary pests is tricky at the best of times. Standards, practices, capacity levels and engagement vary across ...
Sandhya Mandal – a community health worker working on leprosy in Meherpur district of Bangladesh. Credit: Stella Paul / IPS By Stella PaulDHAKA, Bangladesh, Dec 11 2019 – Sandhya Mandal has never felt so vindicated. For the past ...
Chairman of The Nippon Foundation Yohei Sasakawa and BRAC Executive Director Asif Saleh announcing $2 million partnership. Credit: Rafiqul Islam / IPS By Rafiqul IslamDHAKA, Bangladesh, Dec 11 2019 – In the light of limited access to ...
Aung San Suu Kyi appears at the UN International Court of Justice (ICJ) on 11 December 2019. Credit: ICJ/Frank van Beek By External SourceUNITED NATIONS, Dec 11 2019 – Myanmar will have "no tolerance" for human rights abuses committed ...
MADRID, Spain, Dec. 10, 2019 (GLOBE NEWSWIRE) — The "Women as Peace Champions" project of the Women's Rights Association in Pakistan was selected as one of ten global grassroots initiatives to receive the prestigious Intercultural ...
Children pan for gold along the Bosigon River in Malaya, Camarines Norte, the Philippines. © 2015 Mark Z. Saludes for Human Rights Watch By Komala Ramachandra and Juliane KippenbergWASHINGTON DC, Dec 11 2019 – Millions of adults and ...